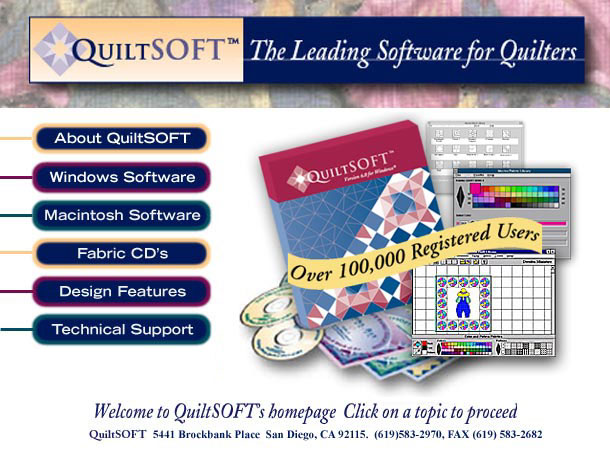 QuiltSOFT is a software program which lets you design complete quilts on your personal computer.
It will create your templates, custom blocks, color palettes and estimate yardage.
The program comes with master libraries of quilts, blocks, and color palettes for you to use and to add to.
QuiltSOFT is also wonderful for designing stained glass, rug hooking, ceramic tile floor design, and for woodworking.

QuiltSOFT is a registered trademark. All other brand and product names are trademarks or registered trademarks
of their respective owners. 1998-2002 QuiltSOFT. All rights reserved.